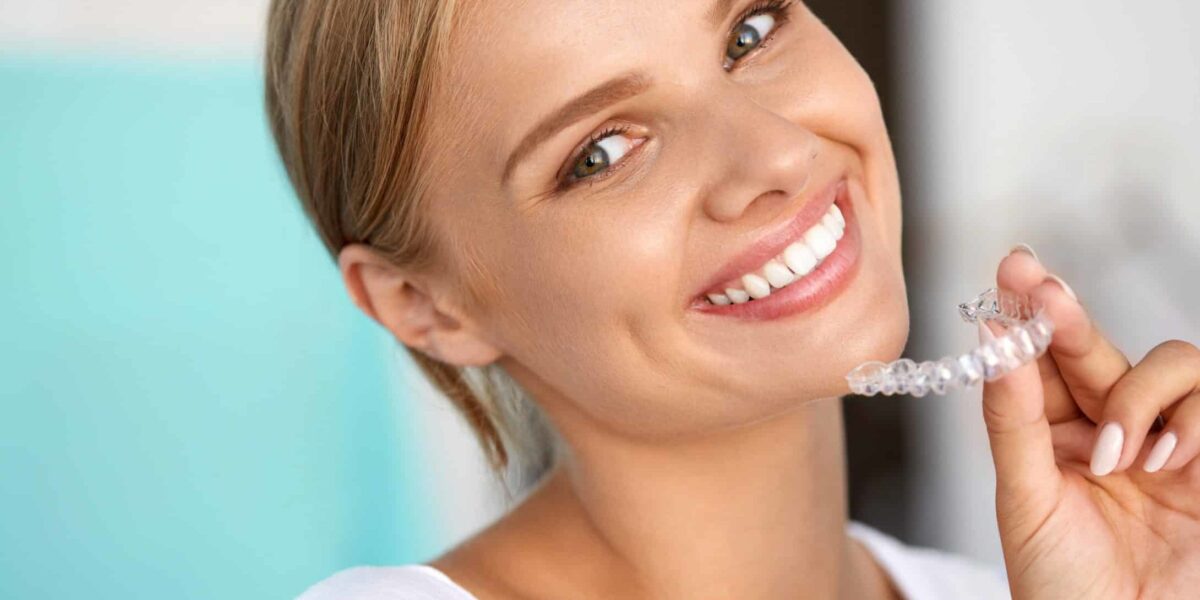 Most people will end up needing braces at some point in their life, and yet each patient has such a diverse journey that no two cases are exactly the same. Some people hate the thought of braces, while others are giddy to see their teeth morph into a beautiful, straight smile. For the former, we want to introduce Invisalign. This fairly new orthodontic treatment uses clear, plastic aligners to move the teeth and jaw into their proper positions. Invisalign is a great option for teens who may not want to bring attention to the fact that they are in the middle of orthodontic treatment or anyone who does not want to make the lifestyle changes that braces ask of you. If Invisalign sounds like an option for you, read on to learn more about this process and all that it includes.
Invisalign Basics
When you come to the orthodontist for a consultation, we will explain the Invisalign process in detail and allow you time to get any questions or concerns answered. In the meantime, here are some basics about this treatment. Invisalign is able to treat a number of orthodontic issues including overbites, underbites, crossbites, overcrowding, spacing, and more. It is also very effective at fixing cosmetic problems like crooked or rotated teeth. To confirm that you are a candidate for braces, we recommend that you book an appointment with Efros. During this appointment, we will be able to take X rays and digital scans of your maxillofacial area to get a better understanding of the position of your teeth and jaw. We will also conduct an oral examination to check your bite alignment. After an oral exam and inspecting these images, Dr. Efros will be able to give you an informed diagnosis and recommendation on treatment.
Invisalign works by making small incremental changes with each set of aligners provided to you. You will need to wear your aligner for 20-22 hours a day in order to efficiently move your teeth and jaw. Every one to two weeks, your orthodontist will provide you with a new set of aligners designed to make another small change. Treatment duration with Invisalign is actually the same as with braces. Depending on what orthodontic issues you are seeking to fix, your treatment can be completed within 12-18 months.
Benefits of Invisalign
Invisalign asks for minimal time commitments from your end. You will only have to visit the orthodontist once every six weeks for a short check-up and to be given new aligners. The aligners are very effective at doing their job, are barely noticeable, and allow you to continue your lifestyle as normal. With Invisalign, you are able to eat whatever you want, whenever you want. All you have to do is pop your aligners out during mealtime, and make sure to thoroughly brush your teeth before putting the aligner back in. Since the aligners are made of a smooth plastic material instead of metal brackets and wires like braces, Invisalign is known to be a more comfortable option. The aligners eliminate the possibility of wires poking out, or friction between brackets and the inner gums. You may experience some soreness after switching to a new aligner, but this can be alleviated by eating softer foods or taking a pain reliever such as Advil or Tylenol.
Another big benefit that we offer at Efros Orthodontics is in regards to pricing. We offer all types of braces and Invisalign at the same cost. We make this a priority because we want our patients to choose the best treatment option for their lifestyle, not for their bank account. Furthermore, if you decide to try Invisalign and are not satisfied with your results, we will switch your treatment to braces at no extra cost.
Why Efros?
Not only is our practice fun and professional, but we are a diamond provider for Invisalign. This means that Efros Orthodontics is in the top 1% of Invisalign providers in the country. We are thoroughly experienced with this process, and continually leave outpatients with stunning results. If you are debating orthodontic care and think Invisalign could be a good choice for you, please contact Efros Orthodontics today to set up a complimentary consultation. We look forward to meeting you and giving you a reason to smile!