When it comes to your health, you always want to make sure you are getting the highest quality care, and hopefully at an affordable price. At Efros Orthodontics, we guarantee that you will be more than satisfied with your results and our service. As a minimum, we provide top-notch orthodontic care. What truly sets Efros apart from other orthodontists is that we are the community. Our clients love visiting the practice because they enjoy the conversations with our staff, the goofiness that feels infectious, and our commitment to staying involved with our community. If you have been looking for a reliable and comfortable place for orthodontic care in the Hudson region, we welcome you to stop by Efros orthodontist and get to know our team a bit better! Nothing makes us happier than meeting new patients and giving them the tools to achieve their dream smile.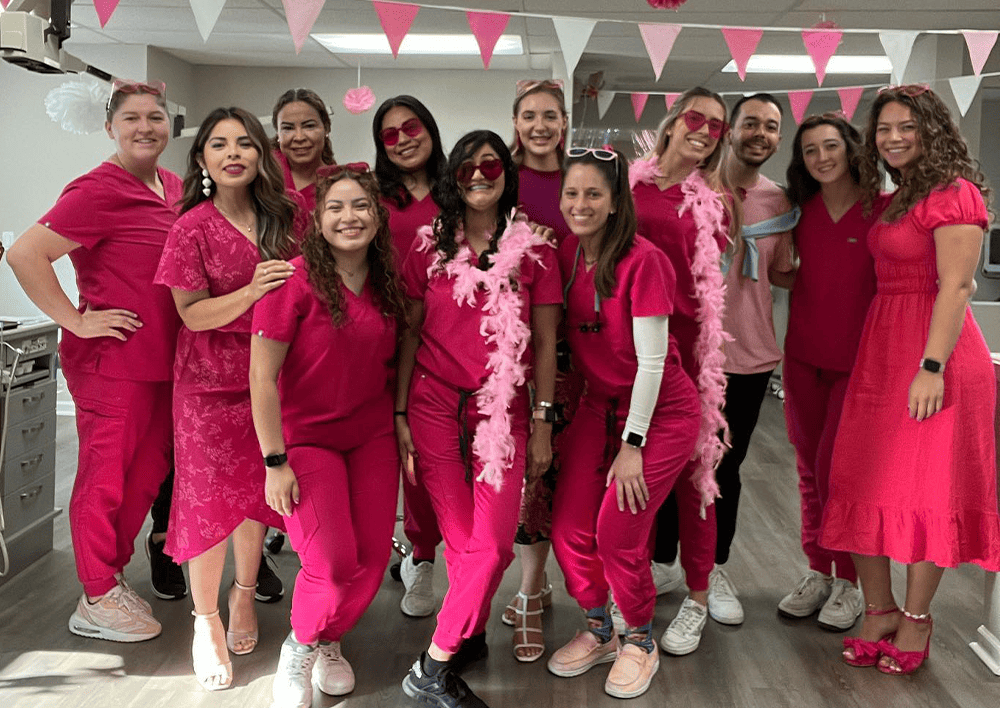 Friendly Environment
When you come into Efros Orthodontics, you may be surprised by all the cheer, dancing, and fun. Many people think of doctor's offices as sterile or boring, but we certainly break the mold with this stereotype! Our staff at Efros are happy to come into work each day and spend time helping patients feel comfortable with their teeth. You may notice Dr. Efros dancing through the hall as he walks from patient to patient, or our treatment coordinators joking around with new patients. We aim to make coming in for a check-up something to look forward to, instead of a dreadful experience. Time and time again, our patients come to Efros Orthodontics and tell us the same thing: the Efros team feels like family. Not only do we give patients beautiful, straight teeth, but we give them a reason to smile.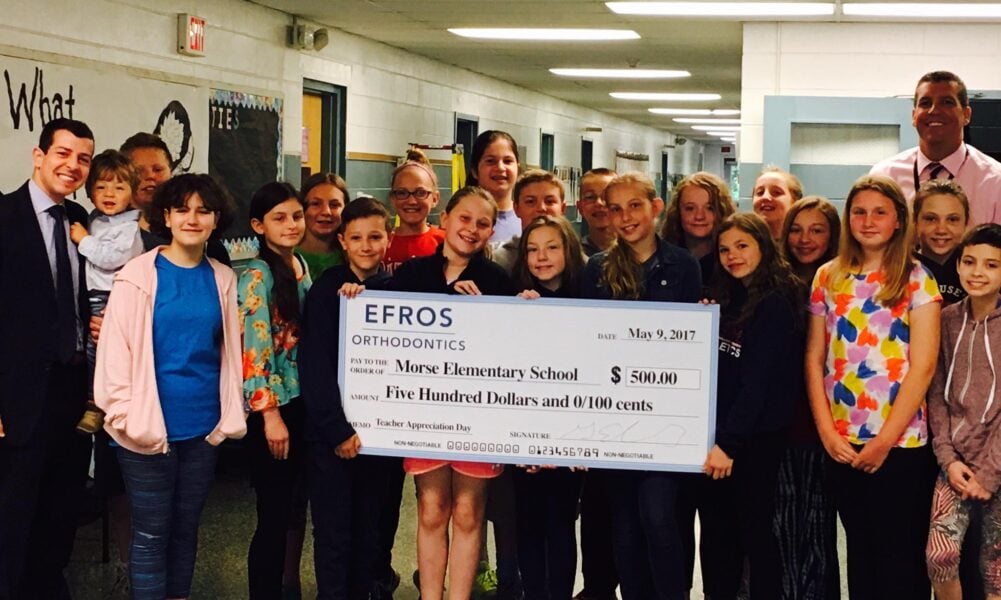 Community Involvement
From its inception, one of the priorities at Efros Orthodontics has been a commitment to giving back to the community. At every chance we get, we find ways to get involved with our community. Some of our favorite causes to support our local youth sports teams, the Girl Scouts as well as a range of PTA events. We love donating to these organizations because we know that our patients work hard to organize these events, and we want to show our appreciation for the time and effort they spend on these important causes.
Another continual commitment we hold ourselves to is providing free braces to children with cancer. We know that medical bills can easily pile up, and we want to do everything we can for families going through hard times. We believe that every child deserves to feel confident in their smile, regardless of their family's financial situation.
One of our favorite events is our annual summer kickoff party. At the beginning of each summer, we host a party full of food, fun, and a friendly baseball game! This is a great time to mingle with our patients, whether they are currently undergoing treatment, past patients of Efros, or potentially new clients.
Flexible Finance Options
At Efros Orthodontics, we never want the cost of treatment to deter someone from getting the care that they need. Everyone deserves to feel comfortable in their smile, which is why we offer a number of ways to pay for treatment that you can customize to work with your lifestyle. We are in-network with most major insurance plans, which can cut down treatment costs by up to thousands of dollars. We also offer personalized payment plans with 0% interest, and the ability to extend your plan to up to three years. Monthly payments can be made as low as $99 in some cases to make treatment costs more manageable for you and your family. Get an estimate of your payments using our free online Payment Calculator!
In addition to flexible payments, we offer many discounts to cut down treatment prices. Military personnel, teachers, and first responders all receive discounts at Efros Orthodontics to show our gratitude for their community service. Additionally, sibling discounts are available for families with multiple children requiring orthodontic intervention. At the end of the day, our goal is to leave patients with beautiful smiles. If paying for treatment is causing stress in your life, we encourage you to get in touch with one of our treatment coordinators. Nothing makes us happier than giving our patients the confidence to achieve their dreams with a glowing smile, so do not be shy asking for some help if needed!